PORT OF KIEL STEVEDORING.
first-class cargo handling.


We make it roll – What' supposed to get on board will be handled by us: in a quick, flexible and profesisonal way. Whether it is about heavy goods, container handling or assembling machinery – we are reliable, we react quickly and always think one step further.
FIRST TRADE. FIRST TRAVEL
We move your cargo.
Forest products
The forest products mainly handled in the port of Kiel are sawn timber and paper of all qualities, forms, colours and sizes. Our trained and experienced staff works with state-of-the-art equipment and ensures smooth service for your logistics chain.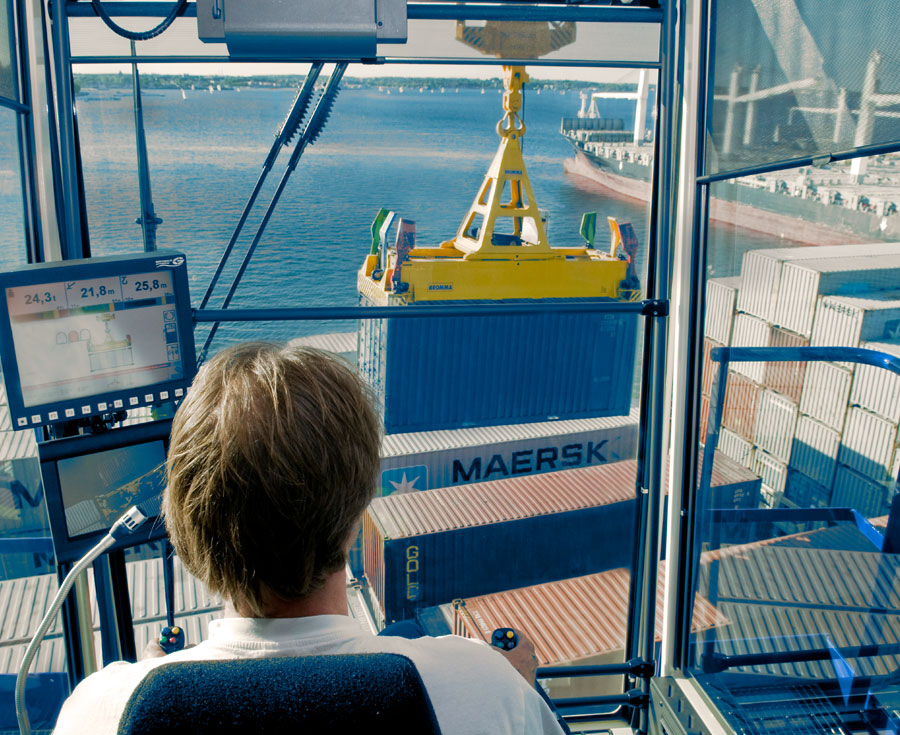 Container handling
Even though Kiel is no classic container terminal, our four mobile harbour and gantry cranes offer opportunities for moves that are interesting for feeder traffic.
There are optimum hinterland links due to the proximity to the Kiel Canal, the excellent connection of the terminals to the road infrastructure as well as the dense rail network for combined transport.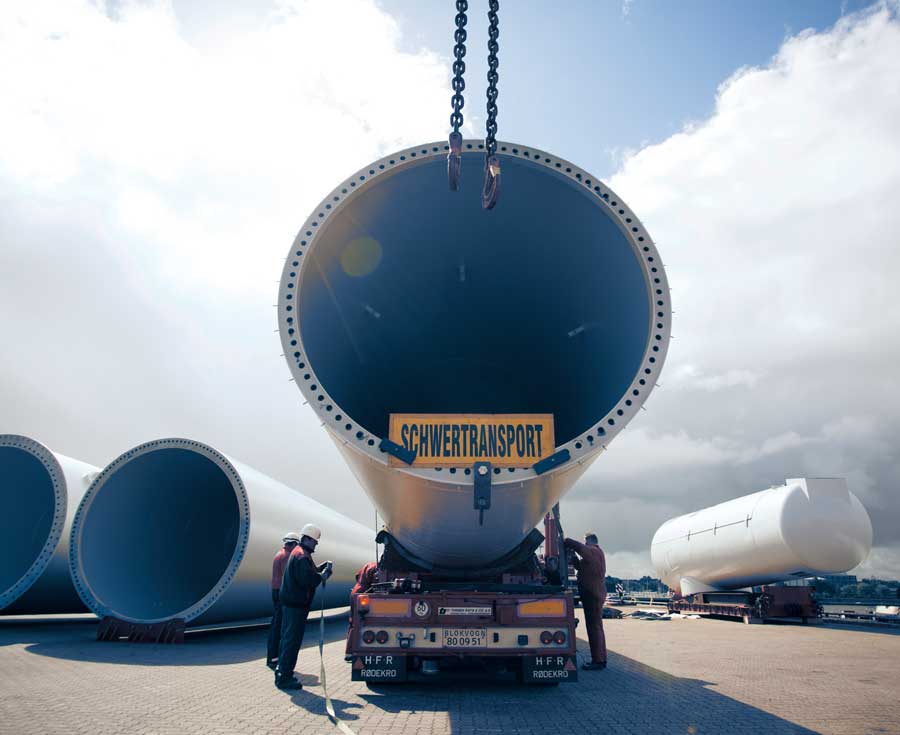 Breakbulk
Concerning breakbulk we regularly handle heavy goods like motors, hydraulic devices and even complete wind turbines.
We have forklift trucks for up to 28 tons, a considerable number of reachstackers with up to 45 tons of lifting power as well as two cranes which can move goods of up to 140 tons.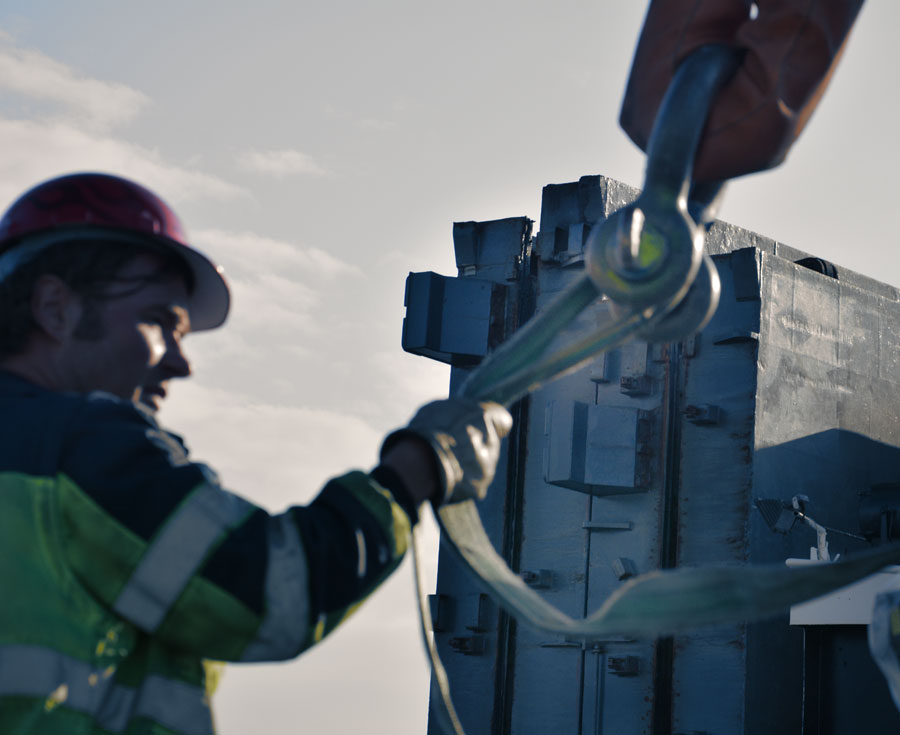 General cargo
The sensitive handling of your cargo is a special concern to us. We treat every piece of cargo like the luggage of a most welcome guest – welcome to Kiel, your five-star port!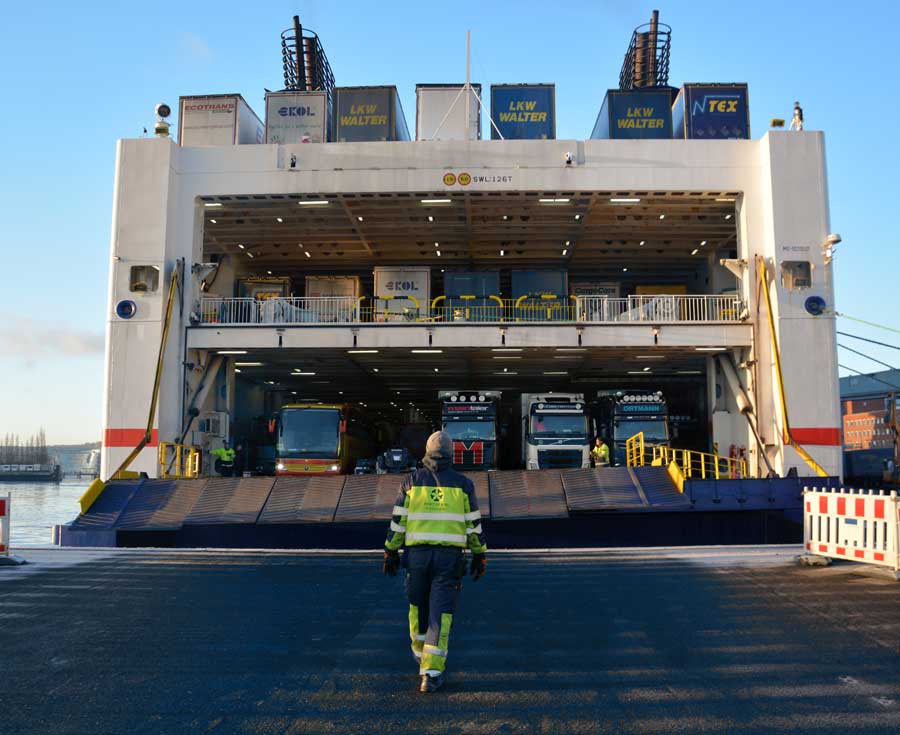 RoRo
With our cargo terminal Schwedenkai and our cargo centre Ostuferhafen we offer the right handling for any kind of rolling cargo.
Using tugmasters and translifters, our drivers take any rolling cargo aboard the vessels of Stena Line, DFDS and SCA or remove it – quickly and safely, every day.
Those goods that cannot be driven aboard, are loaded onto rollflats resp. cassettes or lifted by crane onto the weather deck of the vessels.
For the efficient handling of goods being loaded onto rail, both terminals boost so-called RTGs (Rubber Tyred Gantry Cranes).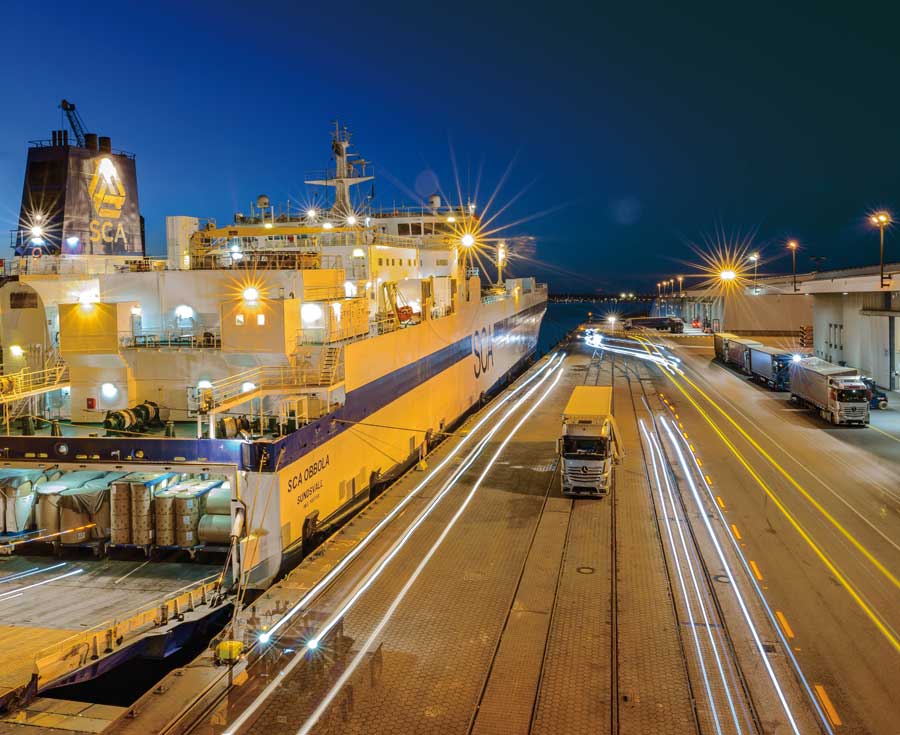 IT-Support
The handling procedures are supported by the IT system "Yard IT", which has been specifically developed for the PORT OF KIEL. Based on state-of-the-art dotnet technology, it features a port-wide network and provides every tugmaster and reachstacker with the information required for every cargo unit. Changing cargo information can be dealt with in real time.
These IT interfaces also provide the vessel and the shipping companies with dynamic information about every shipment so that all processes can be transparently tracked online.
For the often time-critical just-in-time paper handling, the innovative "Paper Shed Information System" (PASIS) has been developed. It plans, directs and optimises all logistical processes on the terminal.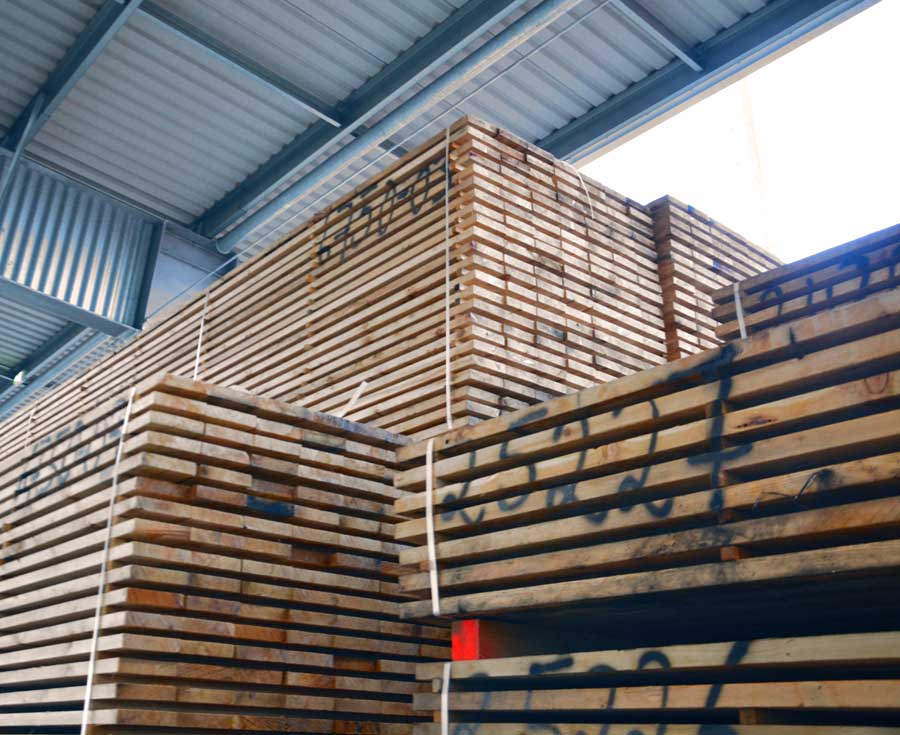 Storage
Open space, roof cover, warehousing – we provide customers with the required storage capacity in the port of Kiel for goods that are loaded seaward. Please don't hesitate to contact us to receive a storage offer tailored to your needs.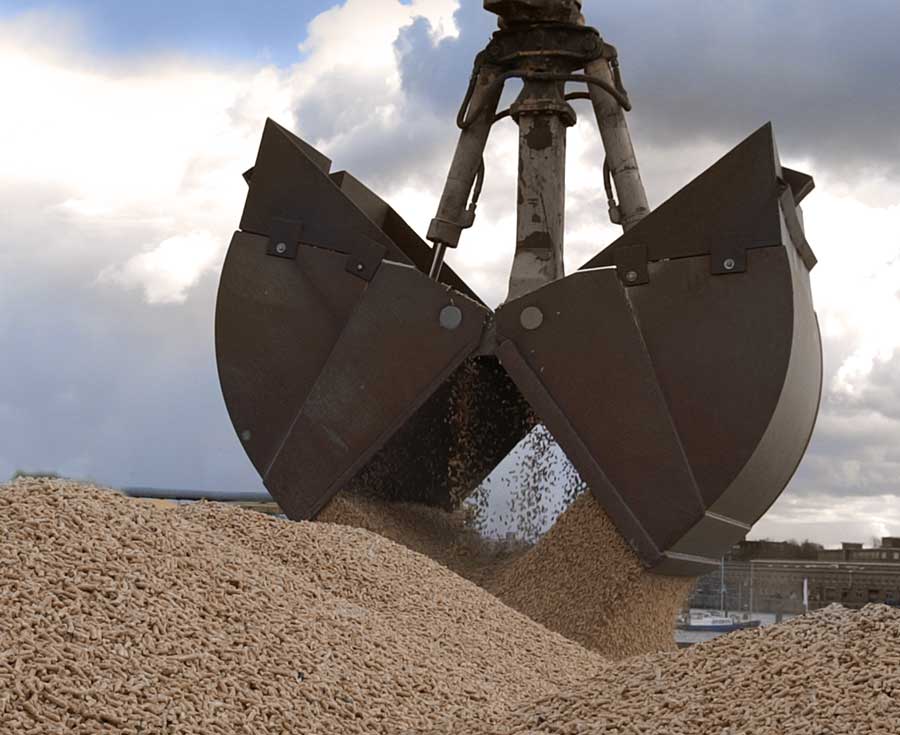 Bulk
In the port of Kiel there are different berths equipped with handling devices such as mulitdockers or conveyor systems for onward transport. These are suitable for handling bulk cargo, i.e. anything that can be handled with grippers or conveyor belts.
---
And how can we be of service for you?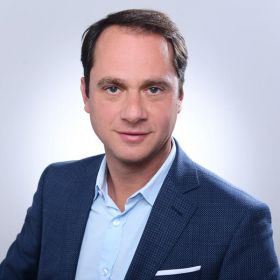 Jörg Demuth
Managing Director
PORT OF KIEL Stevedoring

T +49 431 9822-150
hafenbetrieb@portofkiel.com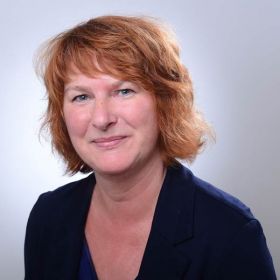 Martina Dahm
Marketing
& Sales


T +49 431 9822-143
marketing@portofkiel.com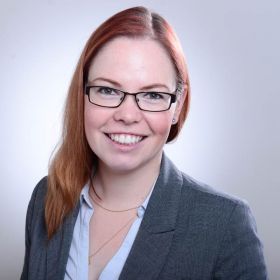 Eva Kampe
Marketing
& Sales

T +49 431 9822-148
Since the SEEHAFEN KIEL Stevedoring GmbH was founded in 2005 as a subsidiary company of the PORT OF KIEL, we take charge of the mooring service as well as loading and unloading most of the RoPax, RoRo and container vessels in the port of Kiel. Our expierence ensures the professional handling of your cargo!
Our portfolio comprises services for machines, e.g. mounting wheels at combine harvesters, refuelling vehicles, professional cargo securing and check reports, loading break bulk and forest products onto trucks or carrier units. As add-on services we offer tallying, measuring and storing goods, cargo control, phytosanitary handling and customs declaration - this is what we call First Class Cargo Handling! Our five-star standard applies.