COVID-19
Information.
For the occasion of the global COVID-19 situation, please find information and links of the Federal Ministry of Health below. Further information about your jurney you can receive by your shipping company or travel agency. Please contact Federal Police for entry requirements to Germany or click the button for frequently asked questions in German language.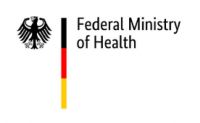 Dear travellers,
Since early December 2019, we have seen a large number of cases of respiratory illness (COVID caused by a novel coronavirus (SARS-CoV2-) that first emerged in Wuhan, China.
In the meantime, the virus has spread worldwide and is present both in the region where you were recently staying and here in Germany.
As a result, we have been undertaking strenuous efforts in Germany to slow down the spread of SARS-CoV-2 and interrupt the chain of infection. This is why our aim is to minimise the danger of new infections caused by returnees/persons arriving from abroad - parallel to the restrictions on leisure activities and travel implemented inside the country.
This is why travellers are no longer allowed to enter Germany without a valid reason.
By reason of provisions issued by the federal states (Laender) pursuant to section 30 (1) sentence 2 of the Protection against Infection Act, persons entering the Federal Republic of Germany by land, sea or air, from another country, are currently required to isolate themselves and must proceed directly to their own home, or other suitable accommodation, immediately after their arrival and remain there exclusively for a period of 14 days after thier entry into the country.
They are also required to contact their competent public health office (Gesundheitsamt) without delay and inform the latter of their entry into the country.
Excluded from this regulation are only such persons who are subject to a derogation provided for in the regulations issued by the federal states (Laender) and who display no symptoms of a COVID-19 infection according to the current criteria specified by the Robert Koch Institute.
The local competent public health authority will supervise compliance with this isolation order. Your local competent public health office (Gesundheitsamt) can be found online here: https://tools.rki.de/plztool/
With best regards and
the best wishes for your health
Your
Federal Ministry
of Health
Bonn/Berlin, April 2020
www.bundesgesundheitsministerium.de, www.zusammengegencorona.de